All posts by Southern_Wessex_BCC
All are invited to book for the Southern Region dinner dance.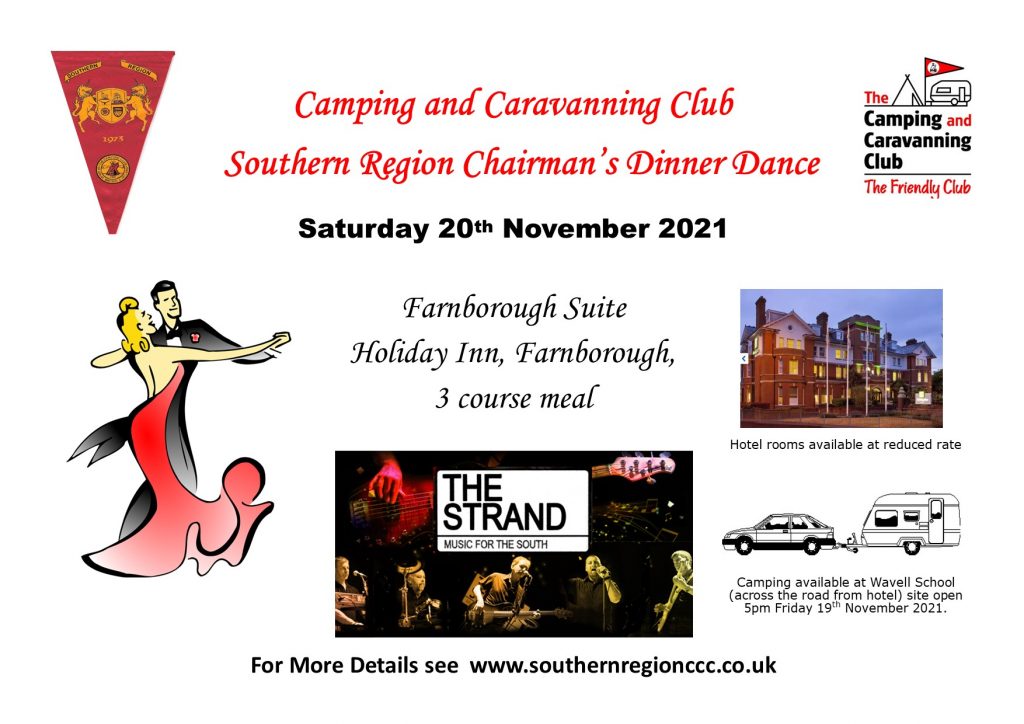 Welcome to the Southern and Wessex BCC website. We are a Section of the Camping & Caravanning Club. We hold meets and rallies throughout the year in the Wessex area. Our meets are open to all members to enjoy, and our site stewards look forward to welcoming you.
Our website has all of the information that you need to find upcoming events. Should you have any questions, please don't hesitate to contact us, or speak directly to a committee member.